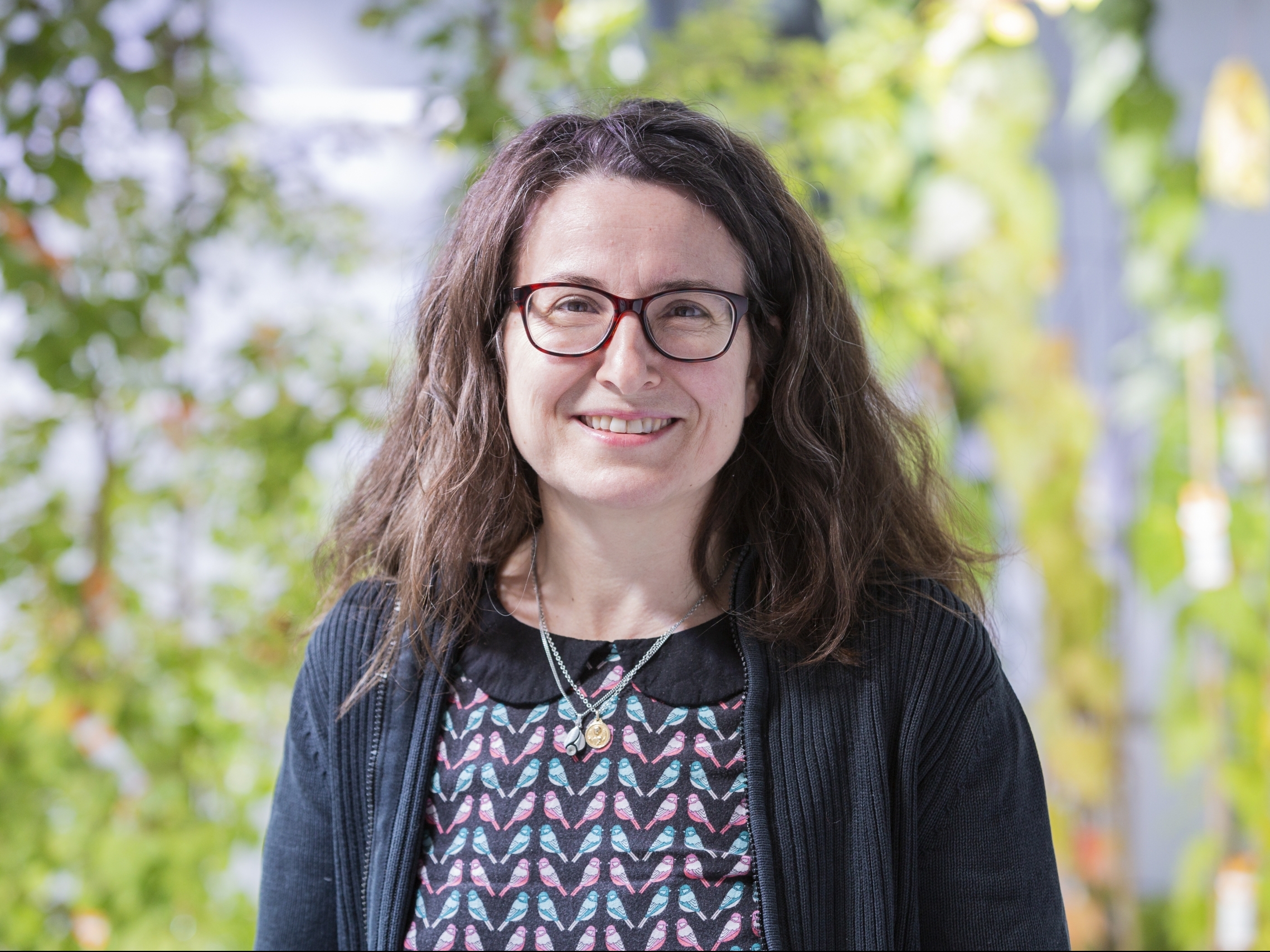 Bio4Energy Researcher Awarded Medal for 'Exceptional Contribution'
Bio4Energy researcher Rosario García-Gil has been awarded a prize for "exemplary and exceptional contribution of lasting value" for her work as a plant scientist and a research leader at the Swedish University of Agricultural Sciences (SLU) at Umeå, Sweden. It comes in the form of a gold medal.
"Right from the start Rosario García-Gil focused on research that can benefit the world around us. Much of it is about tree breeding for increased wood production. She also treats issues of ecology and sustainability. She has built a large number of collaborations to reach her goals", according to a press release from the SLU.
Surprised but seemingly delighted, assistant professor García-Gil replied to an e-mail invitation from Bio4Energy Communications.
"This is… totally unexpected", she wrote, "but you know, working with excellent people brings the best of you".
Biologist García-Gil trained at the University of Valencia in Spain and served as a researcher at the University of Uleåborg, Finland; before taking up her role at SLU and Umeå Plant Science Centre in 2005.
Among research efforts with Bio4Energy, the co-coordination of two large projects stands out. Whereas one is a multinational project on the integration of UN Sustainable Development Goals in Forest Management, the other aims to integrate the concept of remote sensing in studies that draw on forest genetics. The aim of the latter is to adapt forest management practises to altered conditions brought about by a changing climate.
In terms of collaboration with other members of the Bio4Energy research environment, García-Gil and her team are part of projects on the effect of drought on spruce wood chemistry and feedstock use, as well as detecting and quantifying resin canals in spruce.
https://bio4energy.se/wp-content/uploads/2022/09/jap20211109_122824-scaled-e1664366670283.jpg
1708
2278
Anna Strom
https://bio4energy.se/wp-content/uploads/2022/08/Logo_stor_farg-300x74.png
Anna Strom
2022-09-28 12:05:23
2022-11-01 16:07:40
Bio4Energy Researcher Awarded Medal for 'Exceptional Contribution'