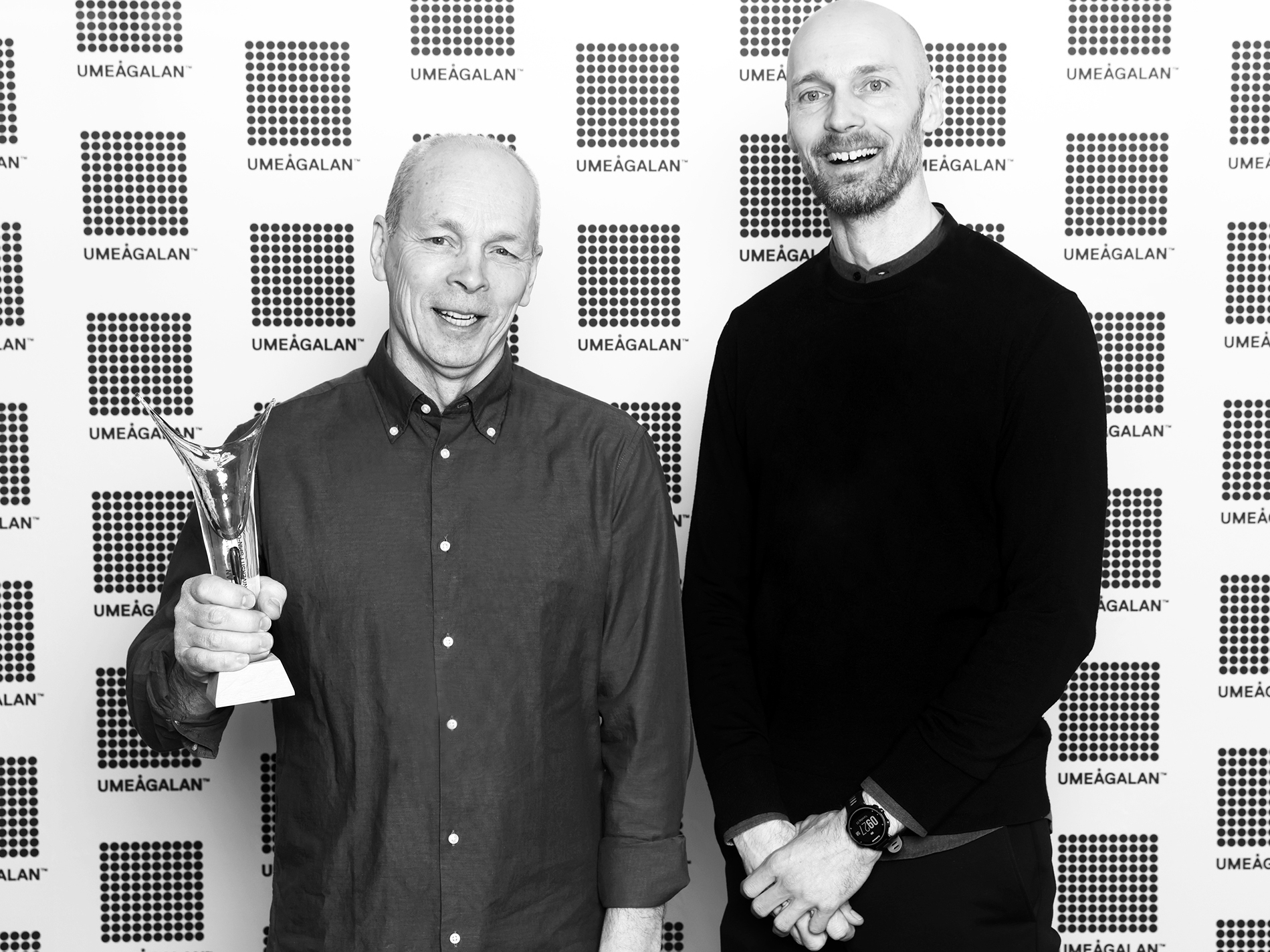 Spin-off Wins Prize for 'Great Potential' of Plant Nutrition Products with Minimal Footprint
A university spin-off headed up by Bio4Energy researchers and partners have won a prize for the "great potential" of their innovative technology that helps new tree or agricultural plants take root, while drastically reducing negative impacts such as nutrient runoff to ground water, acidification and greenhouse gas emissions, compared with conventional fertilizers.
Arevo of Sweden markets products based on the amino acid arginine, which either is used for cultivating plants in pots or cassettes (liquid product) or stimulate growth of new roots to enhance establishment when planted in the field (granular product).
This new way of doing plant nutrition is different from the established route of planting and adding fertilizer based on ammonia and nitrate, which has well-known environmental and ecological impacts.
"This innovation tackles global challenges… and provides a solution that is revolutionary but simple", according the jury of Umeågalan, an annual celebration of "collaboration across borders" in northern Sweden, hosted by the Municipality of Umeå.
"By combining strong research and substantial competence with a great vision for the future, the winner has great potential to continue to develop current and new markets", the prize motivation said.
The company and its product range are built on research findings by professor Torgny Näsholm of the Swedish University of Agricultural Sciences and colleagues, who set in motion a paradigm shift in plant science in the late 1990s.
In an article in the prestigious scientific journal Nature, they showed that seeds and seedlings take up amino acids directly, which produces a growth spurt including the establishment of solid roots and diminishes the amount of stress on plants and their ecosystem.
In the years after the initial discovery, Näsholm and colleagues showed that arginine is a preferred nitrogen source for plants such as conifer seedlings. In fact, together with partners they went on to file patents on their innovation, targeting arginine for their technology. The rest is history.
"The great advantage is efficiency and better use of resources", Näsholm said of the new technology.
"When in plant cultivation, you always need a good start. This is a way to render effective the way in which plants use their resources for growth", he added.
Large forestry companies, forest owners and their regional trade union are using Arevo's products. Holmen was first out.
Näsholm sees expansion as being on the cards; with possible new markets to conquer in Finland and the Baltics, as well as new segments in Sweden such as greenhouse owners and individuals interested in growing their own produce.
Whatever the case, he welcomes the prize.
"It is nice to be noticed".
For more information, go to: Arevo, Umeågalan, Bio4Energy Environment and Nutrient Recycling, Bio4Energy at SLU
Related projects: Environmentally friendly L-arginine separation by use of bio mimicry – Bio4Energy
https://bio4energy.se/wp-content/uploads/2023/04/TN-RH-Arevo_130423-e1681399753701.jpg
1424
1899
Anna Strom
https://bio4energy.se/wp-content/uploads/2022/08/Logo_stor_farg-300x74.png
Anna Strom
2023-04-12 16:20:15
2023-04-17 15:48:52
Spin-off Wins Prize for 'Great Potential' of Plant Nutrition Products with Minimal Footprint